Interview with Clay Hahn - Supporter Spotlight
Posted on Friday, June 10, 2016 by Mike Green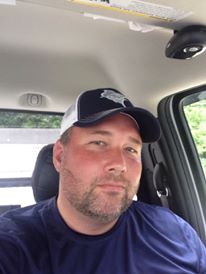 Clay Hahn has been a long time supporter of Tuscaloosa Youth for Christ and it has been a pleasure to work with him over the years. We caught up with Clay this week to learn more about his thoughts on the challenges facing youth today and about his experience with being involved with our ministry.
Clay, what do you think the biggest challenge is facing youth today? From my experience it has been a lack of Christian influence and Absentee Fathers in the home.
Do you think the Christian faith provides answers for these challenges? Absolutely, Jesus said in John 10:10 "I have come that they may have life, and have it abundantly" and again in John 14:6 "I am the way, the truth, and the life."
How do you feel Youth for Christ helps address the many challenges facing youth? Youth For Christ creates a healthy environment that allows youth to feel safe to ask spiritual questions and open up about issues they are facing at school, home, and along their spiritual journey.
How did you first become involved with Youth for Christ? I became involved in the 11th grade. I was already a Christian, but when Youth For Christ started Campus Life meetings before school, it gave me the opportunity to grow in my spiritual journey and invite others to an environment that could assist in initiating and cultivating their relationship with Jesus.
What advice can you give to people who may be interested in finding out more about being involved with Youth for Christ? I would encourage people to make an appointment with Youth For Christ's Executive Director Mike Green and ask him to inform you of the many volunteer opportunities that are available for you to be a servant leader and watch how God will use you to impact the lives of today's Youth!
From all of us at Tuscaloosa Youth for Christ, we thank you, Clay, for all of your hard work and support over the years.
If you are interested in supporting Tuscaloosa Youth for Christ or if you would like to become involved in our ministry, please go to our website to learn more: www.tuscaloosayfc.org. Or please go to our Facebook page at: www.facebook.com/Tuscaloosayfc/.